Women in Mining Canada Voting
Please register here to attend the Annual General Meeting here, taking place virtually on Wednesday, April 12th,2023 at 3PM ET: Register Now.
The voting period closes March 31st, 2023 at 5PM ET. Please read the following text carefully before voting. There are five sections:
Letter from the Chair
Audit
Board Member Candidates
Outgoing Board Members
Continuing Board Members
Part 1 – Letter from the Chair
Please take a moment to read a word from our chair, Melissa Ng, outlining Women in Mining Canada's work in 2022:
Read Now
.
Part 2 – Audit
Please take a moment to review the Women in Mining Canada 2022 Financial Statement here:
Download Now
.
You will be asked to vote to confirm the appointment of Chaplin & Co. LLP, Chartered Professional Accountants, as Women in Mining Canada's independent auditors for the 2023 financial year.
Chaplin & Co. has been Women in Mining Canada's external auditors since 2019.  They perform an independent audit of Women in Mining Canada's annual financial statements.  For more information regarding Chaplin & Co., please refer to their website:  
https://www.chaplinco.com/
Part 3 – Board of Directors Candidates
You will be asked to vote for up to three (3) candidates to be appointed to the Women in Mining Canada Board of Directors for a 3-year term. The candidates presented below have been vetted by the current Board of Directors. None of the candidates are current Board Members whose first terms have ended and seeking re-election for their second terms.
Angie Destefano
Women in Mining Experience:
Angeles has worked with WIM UK to develop the first edition of the Women at Kinross Peer Networking Program, which aimed to promote gender equality and encourage the development and advancement of women in the mining industry. She is a member of D&I Sharing Network team for the International Women in Mining organization, which is building a collaboration platform to support the work of mining companies in attracting, retaining, and promoting women in mining.
Description:
Angeles (Angie) Destefano is a highly experienced HR professional with over 15 years of experience leading diversity, inclusion, and employee experience projects for global companies such as Kinross, Siemens, and Pfizer. She has also held positions as a professor in master programs for over 8 years and is an author of books and articles in HR diversity and women leadership.
Angeles is a strong believer in empathy and compassion and is committed to creating work environments where employees feel empowered to bring their whole selves to work. She is deeply committed to advancing gender diversity and inclusion in the mining industry and understands the strategic importance of diversity and inclusion in driving better decision-making, innovation, and ultimately more sustainable and profitable organizations.
With her wealth of experience and passion for DEI, Angeles believes that she would be a valuable asset to the Board of Directors for Women in Mining Canada. She is excited to have the opportunity to contribute to this cause and support and empower women in the mining industry. Angeles is confident that her motivation and passion for DEI will enable her to make a meaningful and impactful contribution to WIM Canada and the community it serves.
Carla Bosacki
Women in Mining Experience:
N/A
Description:
I am relatively new to the mining industry, but in this short time, l have seen that we need more women working at all levels, and we need to support these women. For most of my career l worked in media, and recently l switched to public relations. The company l work for, PR Associates is one of the biggest in the world of mining. Our clients include SSR Mining, Eldorado Gold, Seabridge, and Skeena. I have had the distinct pleasure of getting to know some of these women, and l must say l have such a high level of admiration for them. Women have come a long way, but there is still a long way to go. With my experience, desire to learn, and passion for mentoring l think l bring a lot of qualities to Women In Mining Canada. I know how powerful a mentor can be, l have had many in my life. And frankly, l would not be where l am, if not for them. I want to be the next woman, who makes a difference in a young woman's life. And being a part of this organization would allow me to do that.
Céline Charbonneau
Women in Mining Experience:
N/A
Description:
Ms. Charbonneau is a geological engineer specialized in geophysics and has a master's degree in project management. She is currently working as a senior mining project manager at DRA Americas. Ms. Charbonneau has over 25 years of experience in project management in the mining, metallurgical and petrochemical industries. Her solid experience in planning, cost control and team management give her the ability to adapt and support people at different levels. At the beginning of her career, she worked in mining exploration conducting geophysical surveys and interpretations and was also an exploration and mining geologist. As a senior project manager, she has played key roles in a wide variety of projects, including feasibility studies, detailed engineering, and construction projects, ensuring client satisfaction and meeting project needs through quality engineering and attention to detail. Ms. Charbonneau has managed many projects meeting NI 43-101 standards, both local and international. The projects were mainly graphite, lithium, niobium, tantalum, bauxite, copper, iron, gold, and silver. Having already been on the executive of the AEP (Polytechnique student association), she knows the involvement required to drive new initiatives and push this type of association forward. She is interested in the position of director within WIMC because the values and approach of the organization correspond to her own.
Erin Wilson
Women in Mining Experience:
I have been an IWIM mentor in the International Women in Resources Mentoring Programme (IWRMP) for 3 years now. I will be going into my 4th year this year as a mentor. As part of this invitation only program we participate in several mentor training sessions and ongoing monthly mentoring sessions with the mentee. This is a volunteer mentorship and I have very much enjoyed being part of the program and watching the mentees grow and develop over time. I have had mentees with varied backgrounds, and we have drawn on each other to navigate common situations and challenges within the industry. I look forward to continuing to participate in this programme.
Description:
I am a professional geologist with a focus on structural and economic geology. I have worked in predominantly in gold and base metal commodities for the last 20 years, working a variety of leadership roles in mine exploration, production, and grassroots exploration.
I am currently working for FPX Nickel as their principal geologist helping the company advance their flagship Baptiste deposit to pre-feasibility stage and exploring new Nickel targets within the Decar Nickel District. I am also a mentor for International Women in Mining (IWIM), a global organization pursuing gender equality and promoting women's voices, access to opportunities and leadership in mining.
I am interested in becoming a board member to collaborate with the WIM Canada organization to help facilitate their initiatives. I am also interested in expanding my network and I am passionate to give back to the WIM Canada community.
Lisa Thiess
Women in Mining Experience:
N/A
Description:
Lisa holds a Bachelor's Degree in Economics from the University of Queensland, Australia. She is experienced in international recruitment and human capital management with over 10 years of comprehensive, hands-on experience across industries such as mining, civil construction, EPCM, and finance. Her key specialties are full cycle recruitment, HR Analytics together with business development. Within her current position at DRA she is actively involved in gender diversity and inclusion initiatives across the AMER region.  She has dealt comprehensively with cross-cultural issues related to international recruitment and been engaged to assist in the recruitment start-up of numerous multi -billion-dollar projects in various geographical locations. Lisa has a passion for helping young professionals within the mining industry and directly mentors mining students within her position as Co-op Liaison Manager at McGill University.  Lisa is a Career Ambassador for MIHR (Mining Industry Human Resource Council) which directly assists junior mining professionals with encouragement and support.
Lori Martin
Women in Mining Experience:
N/A
Description:
N/A
Melanie Bolduc
Women in Mining Experience:
N/A
Description:
Melanie serves as General Manager, Long Term Mine Planning and Technical Services, on the
leadership team at ArcelorMittal Canada. As a Professional Engineer she oversees the strategies, protocols, and compliance mechanisms related to Mineral Resources and Mineral Reserves declarations. She believes in making data-driven decisions and utilizing innovative technologies to secure a sustainable future.
Over the course of a global 25-year career, she has embraced diversity and the value of multiple perspectives. Her exposure to various work environments has sharpened her critical thinking skills and reinforced her belief in valuing different viewpoints. She is convinced women are an instrumental part of the success of the mining industry and she is an advocate for the industry to dramatically increase diversity in STEM fields to accelerate innovation.
Monica Moretto
Women in Mining Experience:
N/A
Description:
Ms Monica Moretto is an experienced CSR and Inclusion and Diversity professional with more than 20 years' experience in communications and social responsibility. Ms Moretto holds a BA in Communications from Argentina and has been employed by Pan American Silver Corp ("PAS") for the past 13 years, specializing in stakeholder engagement and recently leading the Inclusion and Diversity Department.  During her tenure with PAS Monica strengthened and developed the Social Sustainability department for this organization that has now become a model for other agencies to follow.  During the last 3 years, she has incorporated the I&D portfolio into her role and is leading the 'Building Respect Together' program in all PAS operations. In addition to developing this department, Monica regularly travels to remote mining communities throughout Latin and South America developing relationships with workers and their families and advocating their concerns to local governments, industry leaders and international NGO's.
Monica has received the much-regarded Robert R. Hedley's award in Sustainability from AME BC in 2018 . Canada has welcomed her and her son (and their late dog Mickey ) in 2003, and they have become proud Canadian citizens in 2007. As a result of first-hand experience with local communities Monica has developed a passion for championing women's rights, not only abroad but in corporate North America as well.
Peggy Bell
Women in Mining Experience:
N/A
Description:
Peggy Bell is the principal consultant at Resource Becoming, a firm dedicated to increasing diversity in the metals and mining sector. Her experience includes working within complex, global organizations. As a senior leader, she creates external and internal partnerships to embed solutions into clients' operations. She has gained progressive experience in communications, business development, human resources, and strategic planning throughout her career. Peggy combines her diverse knowledge and background to increase opportunities for under-represented groups in the mining sector.
Peggy has a niche understanding of developing environmental, operational, and socio-economic mitigation strategies for sustainable operations. Her unique skill set enables her to have deep conversations with key stakeholders to understand business challenges, develop solutions, and progress projects.
Rashida McLean
Women in Mining Experience:
N/A
Description:
Ms. McLean has 12 years of legal, corporate governance and regulatory compliance experience in the mining, renewable energy, banking, and oil and gas sectors. She is presently Corporate Counsel and Corporate Secretary for Africa Oil Corp., a Canadian oil and gas company with producing and development assets in deepwater Nigeria; development assets in Kenya; and an exploration/appraisal portfolio in Africa, as well as Guyana. Prior to joining Africa Oil Corp., Ms. McLean served as Corporate Counsel for Lundin Gold Inc., a Canadian mining company that owns the Fruta del Norte gold mine in southeast Ecuador. Ms. McLean has been involved in a broad range of corporate transactions and corporate governance matters for several publicly listed companies. She has served as Corporate Secretary for Orca Gold Inc. a Canadian resource company focused on exploration and development opportunities, prior to the company's acquisition by Perseus Mining Limited. She has also served as Legal Counsel and Corporate Secretary for Finavera Wind Energy Inc., now Solar Alliance Energy Inc. Ms. McLean graduated from the University of Toronto with a B.A.(Hons) and then received her law degree from the University of Victoria. She is a member of both the British Columbia and Ontario Bars.
Rosellen Johnson
Women in Mining Experience:
N/A
Description:
As the Founder and CEO of RJC Global Impact, Rosellen Johnson brings over 25 years of international mining experience in over 13 countries to her leadership. Her diverse project portfolio expands across site wide transformation and business optimization to organizational development, culture transformation to today's critical needs of ESG priorities. 
Her strong mining operations background upholds a solid blend of theory and practice in strategy and operations management  and her educational background in mechanical engineering is the engine that drives excellence, integrity and success throughout her organization. Rosellen's strong values is key when honoring diversity, equity and inclusion and prides herself on impactful mentorship and creating inclusive work cultures within her own organization and for the organizations her team of consultants serve.
Elevating social and sustainable standards is a critical part of her leadership and her organizations offerings, empowering leaders around the world to put people and our planet before profits.
As a professional mining executive, Rosellen has taken her unique and successful journey and has now developed her own  proprietary methods to ensure effectiveness and efficiency is driven by the people behind the process and more importantly to advance generational sustainability and build the new future of mining.
Sabrina Dias
Women in Mining Experience:
N/A
Description:
Founder and CEO of SOOP Strategies Inc., a successful mining and sustainability consulting firm, Sabrina is also author of Integrating Sustainability into Major Projects: Best Practices and Tools for Project Teams published by Wiley an American multinational publishing company, and 2021 recipient of Excellence in Sustainability Award from the CIM. An ESG advisor with global experience, she is a trusted ESG advisor to C-level and board members. Sabrina is a  distinguished speaker for industry associations and returning guest lecturer at prestigious universities. A Licensed Professional Engineer and Certified Board Candidate (CDI.D). Her interest in joining the WIM Canada Board is to promote women in Canada's mining sector through active participation, gender-based research, and programming support.
Sonia Molodecky
Women in Mining Experience:
N/A
Description:
Sonia started her career 15 years ago as a corporate lawyer in mining and project finance at two of Canada's top law firms. As co-chair of the Latin American practice, she travelled to mining sites, met with companies, local communities, and governments. She saw a lot of conflict and lack of true collaboration that valued the contributions that each of us brings to build better projects and thriving futures. In 2013, she quit her formal practice as a lawyer and together with a group of Indigenous leaders co-founded the Global Indigenous Development Trust, a non-profit organization, with 50% indigenous women on the Board (www.globalindigenoustrust.org). Over the past decade, Sonia has worked with Indigenous communities around mining across the globe, supporting in building capacity, strengthening relationships, building bridges, and empowering local knowledge and leadership. She's worked closely with indigenous women to bring their voices to the table and provide the tools to create meaningful change in their communities. Sonia has advocated passionately for women participation and leadership across all projects. Three years ago, Sonia co-founded an indigenous-owned mineral exploration company that is working with local knowledge systems and ecological stewardship, with profits going back to community economic development. She has also supported a group of indigenous women create the first women-led Land Trust in Canada to receive lands back for education and ecological stewardship, for future generations. Sonia is passionate about what we can do working together. She is a strong believer that all of our WIM members have incredible skills to contribute, and she would like to serve you to the best of her abilities to allow that to flourish. Sonia is committed to working hard to ensure that we educate, elevate, and empower one another and this industry, to make it stronger and better through the leadership and participation of women across this country. Thank you.
Suzanne VanSligtenhorst
Women in Mining Experience:
Suzanne VanSligtenhorst is an active, engaged member of both Women In Mining Canada and the Women in Mining Toronto chapter.  Suzanne is a volunteer on the WIMC Communications Team and is head of the Sponsorship Committee for WIM Toronto.  Suzanne is also involved in the WIM Toronto mentorship program as a mentee.
Description:
Suzanne VanSligtenhorst has thirty years of legal experience with both law firms and corporations. She joined New Gold Inc. in July 2019 as a Corporate Law Clerk and is now the Corporate Governance Associate. She is a Fellow of The Institute of Law Clerks of Ontario and has sat on its Board of Directors for 11 years in various positions such as Co-Chair of Education, Chair of Public Relations, Co-Chair of Conference and most recently as Secretary to the Board. Suzanne is also a recipient of the Diligent Modern Governance 100 award, in 2020, 2021, and 2022 a program dedicated to the recognition of influential governance leaders who have demonstrated resilience, dedication and empathy in the face of complex and challenging times – when good governance matters more than ever.
Suzanne plans to bring fresh ideas and new insights if elected to the WIMC Board of Directors. Suzanne plans to use her skills and experience to further the mission and vison of WIM Canada. Suzanne loves new challenges and is not afraid of hard work. Suzanne believes her previous board experience has prepared her for the challenge and dedication of being an active and engaged board member.
Uchitta Vashist
Women in Mining Experience:
Uchitta joined Women in Mining Canada as a Volunteer in 2022 by proactively reaching out with the motivation of continued involvement in initiatives that support underrepresented groups. Uchitta has been part of the Chapters committee at WIM Canada supporting the committee in not just developing foundational structures such as the new Chapters fund initiative but also enhancing chapters engagement through continuous outreach activities. Uchitta is responsible for all student chapters related communication, supporting, and advising Chapter executives in ongoing events and sponsorship activities. Recently, Uchitta has also been working to establish a formal procedure for starting a new WIM Canada Student Chapter. This process is an effort to build foundational structure for record keeping, ensuring accountability, supporting formal chapter executive transitions, and tracking of chapter activities. Uchitta looks forward to continuing her contribution to the organization in the capacity of a Board member.
Description:
Uchitta is the Principal Operational Technology Analyst at Lundin Mining Corporation. In her role, she is responsible for technology research, evaluation and analysis of digital technologies for automation of mining operations across all Lundin sites. Uchitta holds Masters in both Mining and Chemical Engineering from Queen's University and has almost 5 years of experience in the mining world which includes academic research, metallurgy operations & development projects, and most recently in operational technology. As an international student, Uchitta was actively involved in the community and part of multiple student leadership roles at Queens including Vice President (community relations) of the student government responsible for all graduate students. She has been a continuous member of international support groups promoting diversity as deputy international commissioner and co-founder, led a culture club for peer mentorship which has been still active and growing since 2019.
Uchitta believes that the mining industry has a lot to offer and is keen on supporting WIM member (women in the industry) in not just pursuing roles in the industry as entry-level career opportunities but also being able to continue and succeed in their future aspirations of reaching senior leadership and executive positions. Organizations such as WIM Canada can enable environments where young aspiring women can engage from early-on in their careers while also promoting and celebrating the achievements of women who have already achieved significant accomplishments. Uchitta is motivated and thrilled to contribute her efforts towards this movement by leveraging her prior experience in community initiatives.
Vera Stoltz
Women in Mining Experience:
N/A
Description: 
Vera is an Associate Partner in EY Mining Assurance group with over14 years of experience in public accounting and risk advisory.  She serves Canadian mining companies with global operations including countries in North, Central and South America, Europe and Asia.
Prior to her current role in EY, Vera led SOX advisory services in Protiviti (Toronto), one of the leading risk consulting firms in North America. Vera spent over 11 years in KPMG assurance practice.
Vera offers technical expertise in financial reporting and accounting, internal controls and SOX compliance. 
Vera has an established presence within the Canadian mining industry as a member of the numerous industry associations. She was a speaker at the 2021 Canadian Institute of Mining Convention presenting on the topic of operationalizing ESG.
Vera is a CPA and a member of CPA Ontario.
Vera has previously served on the Bord of directors of Canada Eurasia Chamber of Commerce.
I am passionate about bringing energy and diversity into the mining sector. This role is a unique opportunity to contribute to WIM's important mission to foster change. Diversity of perspectives women leaders can bring into boardrooms will be critical to the shift in the public image of the mining industry and ensuring social licence to operate in the evolving ESG landscape.
Zaheera Soomar
Women in Mining Experience:
N/A
Description: 
Zaheera Soomar is a business leader, independent consultant and academic scholar. She has more than 19 years of experience leading on business strategy, organizational change, responsible business  practice and innovation, and large-scale transformation across multiple industries and sectors.
Zaheera started out in the Oil & Gas and Mining sector where she spent over 6 years managing investments, divestment, operations and business improvement in both upstream and downstream operations across Africa, Europe, Middle East and North America.
After completing her MBA in 2012 at UCT GSB (South Africa) and ISB (India), she moved into the consulting space where she spent 9 years working with various C-Suite and Government Leaders across multiple regions and sectors on their toughest problems. Her main expertise lies in the Oil and Gas, Mining, NGO, Public/Government, Tech & Telecom and Education sectors.
During this time, Zaheera has also been partnering with start-up/early stage firms to help them navigate through their initial phases and plan for growth and expansion. She specialises in overseeing multidisciplinary and related areas such as People, Operations, Risk, Strategy, Business Development and Finance. She also works as an expert advisor to different firms around Diversity and Inclusion with a focus on women and racial inclusion.
More recently, Zaheera has joined Anglo American, one of the largest mining organizations globally, and heads up Global Education and Skills as part of their Socio Economic Development and Sustainability business. Most of her work focuses on helping society and communities, around the world, thrive by reducing poverty, increasing access an participation and helping to drive equity and equality.
Part 4 – Outgoing Board Members
Women in Mining Canada would like to sincerely thank the following Board Members, who are stepping down. Their contributions to the organisation are greatly appreciated.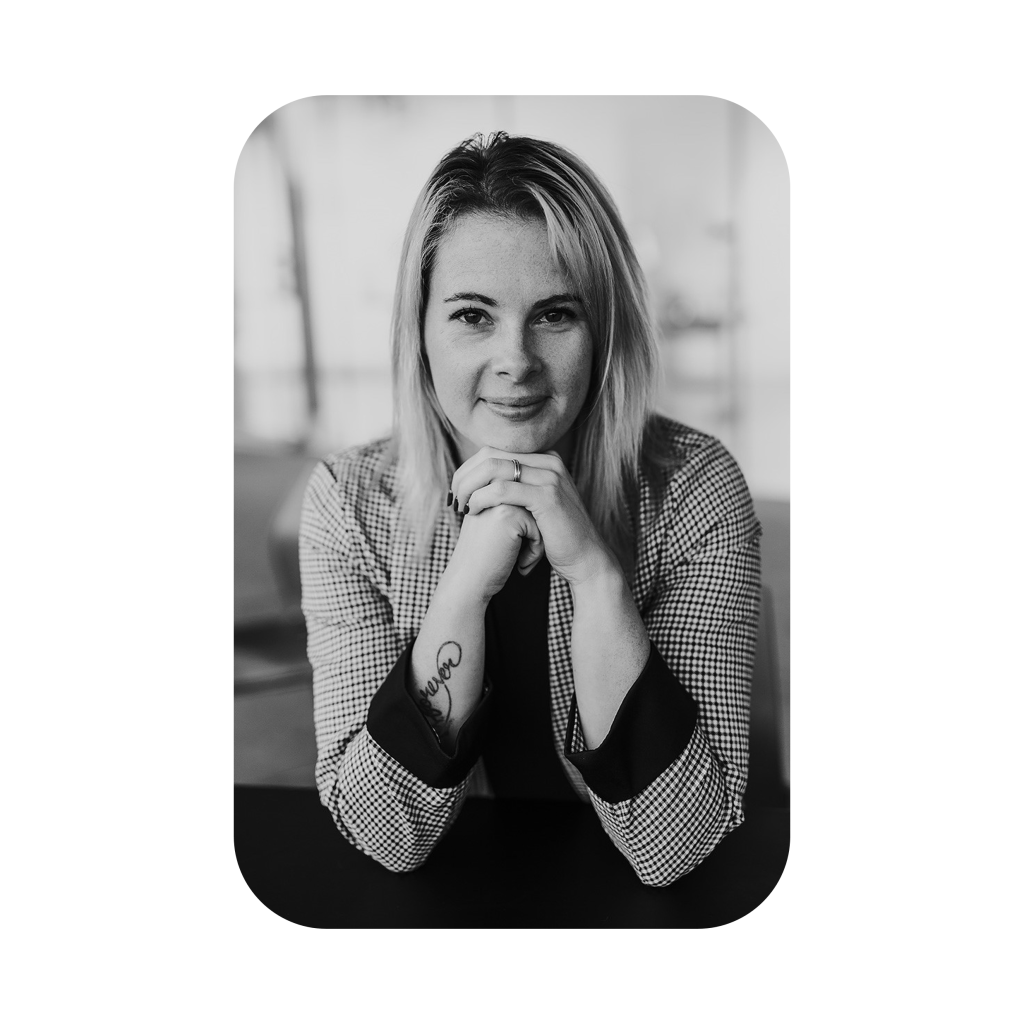 Beth Borody
Elected April 20, 2022
Description:
Having worked extensively in Sub-Saharan Africa and Canada, Beth brings a uniquely global worldview to her work. With experience working with Government, Private Sector and Non-Profits, Beth is able to connect the dots to develop creative solutions to the most pressure ESG issues facing the industry today. She believes in creating and implementing positive change involving sustainability, on both an environmental and social context. She has actively worked with Indigenous partners to promote economic inclusion, more diverse supply chains and to address challenges related to climate action, water management and reclamation. These experiences have led to an in-depth understanding of the holistic planetary impact on and from industry in critical decision making.
When entering the mining space, Beth immediately began working on promoting greater gender equality within the industry. She is passionate about women's rights and promoting greater female leadership within the mining space.
Beth does not shy away from complex and challenging problems, but instead approaches them with a people-centric mindset followed by data-driven design solutions. She offers a fresh, new and innovative voice in the mining industry and is committed to propelling this industry into the future.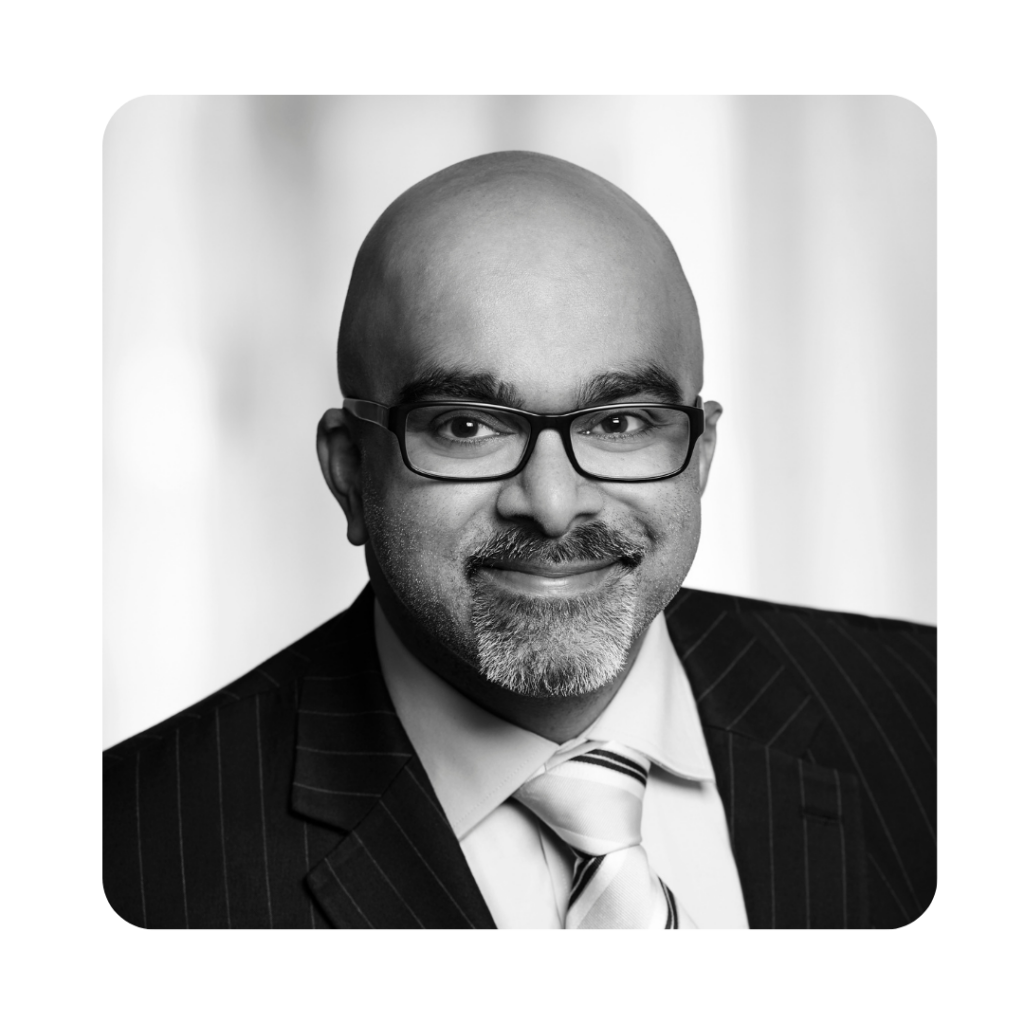 Kevin D'Souza
Elected March 10, 2021
Description:
Kevin is a recognized professional and ESG thought leader with nearly three decades of direct experience in responsible mining and is currently the Chief Sustainability Officer for Resource Capital Funds. He has worked his entire career in the mining industry having begun as an operational mining engineer in West Africa after graduating from the Royal School of Mines in London in England. He has worked in operational, managerial, and executive leadership roles that range from remote exploration camps, mine construction sites, operational mines, and closure sites, to Corporate and Ministerial offices. He has worked directly for or consulted with, numerous mining companies including many of the industry's majors such as Barrick Gold, AngloGold Ashanti, Gold Fields, Rio Tinto, BHP Billiton, Kinross, and De Beers, and was most recently the VP of Security, Sustainability & Environment for Centerra Gold. Kevin has been fortunate to have amassed direct mining experience in over fifty countries worldwide working with closely remote rural communities and indigenous groups. To complement the private sector work he has also worked extensively on mining-related human rights and sustainable development programs for some major NGOs and with International Funding Institutions (IFIs) supporting emerging market Governments on macro-level mining policy reform and mining-related community development programs (including the World Bank, IFC, ILO, USAID, and the UK's DFID). He is also a committee member of the Black North Initiative (BNI) and a mentor on the International Women in Mining (IWiM) mentoring program.
Valentina Marinova
Elected May 1, 2019
Description:
Valentina has more than ten years audit experience, and is part of the Ernst & Young Quebec mining and metals industry team. She has worked on multi-national and global accounts, and has a strong understanding of industry risks. She is part of the Young Professionals chapter in Montreal. Valentina has been a selection judge for Women in Mining Canada's Trailblazer Awards and the EY Entrepreneur of the Year Award. She has participated in several EY initiatives promoting the advancement of women.
Part 5 – Continuing Board Members
The following Women in Mining Canada Board Members will be continuing on, as their terms are not yet complete.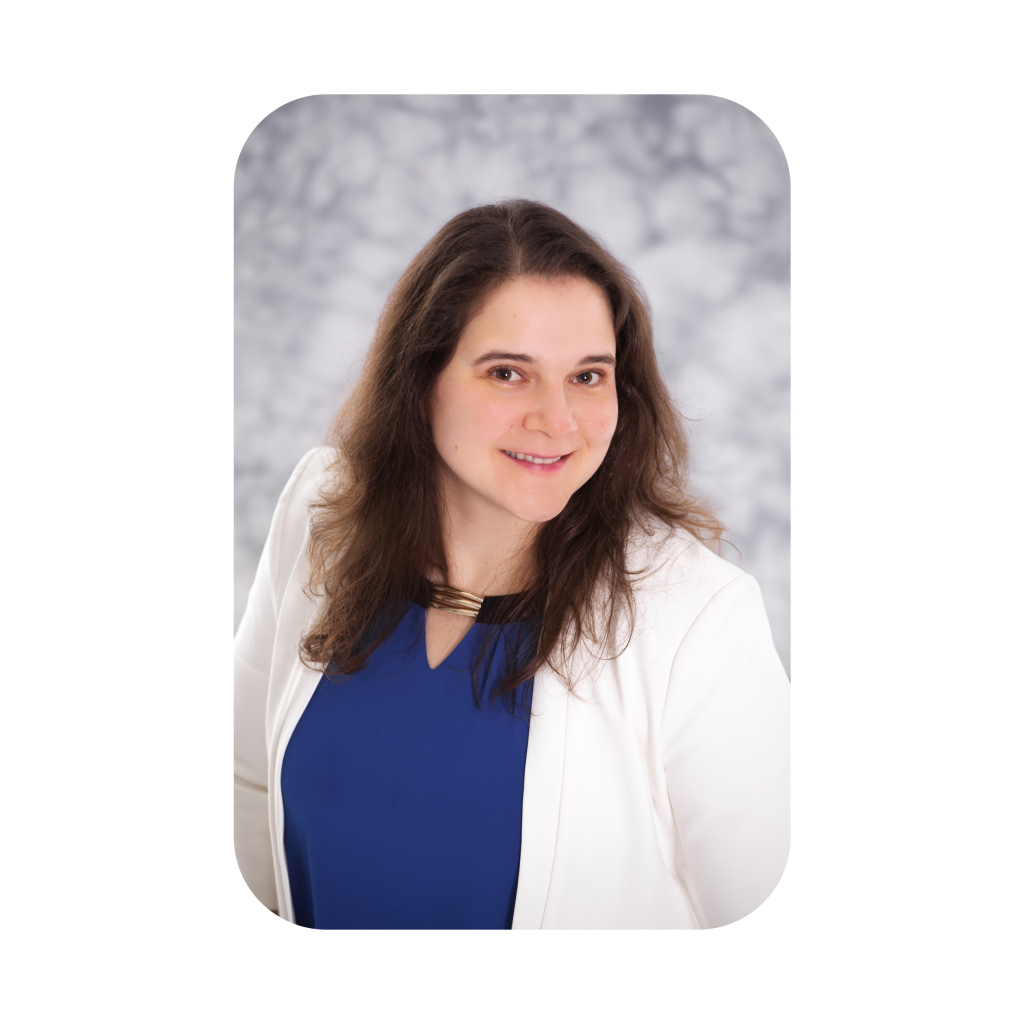 Melissa Ng
Chair, elected May 1, 2021
Description:
I am a Professional Geologist with deep rooted operational and exploration experience in the mining industry. I hold an MBA from Athabasca University and a B.Sc. from the University of Alberta. I am an active member of mine rescue and emergency response and is a dynamic part of growth and change. I am currently the Chief Geologist at one of Cameco Corporation's northern operations, this role allows me to lead and develop young minds along their career and leadership journeys. My personal leadership philosophy is: support those around you and allow them to become better than you ever were!
As I start my 3rd year of my term on the board of Women in Mining Canada, I reflect on all the inspiring women I have met on this journey. It has been rewarding seeing the organization grow and all the initiatives we have been able to start. Looking towards 2023-2024, I look forward to continuing to strengthen the structure of our organization while developing new research initiatives and international hosted events. We have some great partnerships on the horizon and our success in the sponsorship drive means we can continue celebrating those who make a difference with our Trailblazer awards and Mining for Diversity event.
I am looking forward to the next phase in our evolution as we continue to be the drivers and advocates for change in a very dynamic industry to which I hold dear.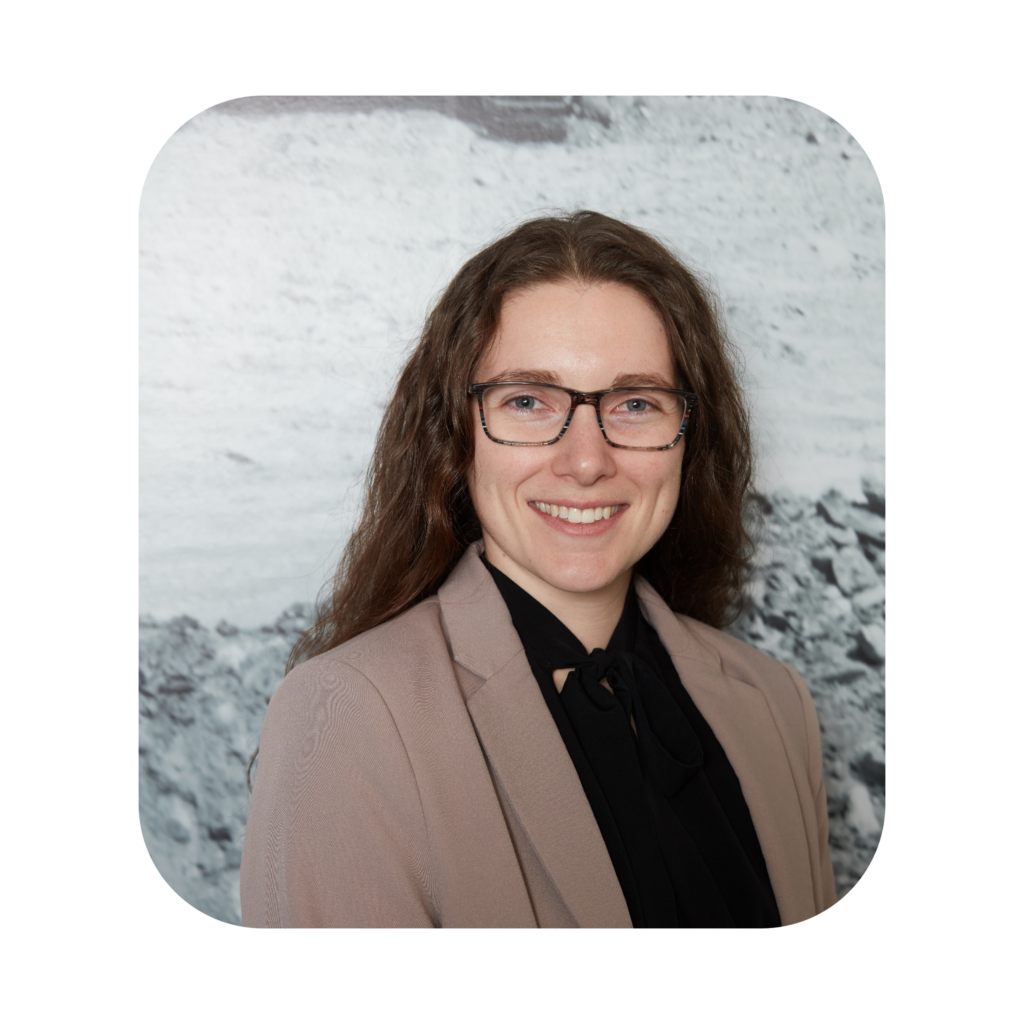 Mélanie LaRoche-Boisvert
Vice Chair, elected May 1, 2021
Description:
Mélanie is a mining engineer with DRA Global, where she works on various studies for new and expanding mining projects around the world and for various commodities. She focuses on open pit mine planning and design. She has a master's in mining engineering from McGill University, focusing on integrating mine-to-port transportation into the simultaneous stochastic optimization of open-pit mining complexes.
She was a volunteer with Women in Mining Canada from 2015 to her election to the board in 2021. She currently serves as Vice Chair, and leads the sponsorship efforts as well as the Trailblazer Awards Series, and the organisation of the Mining for Diversity event at PDAC.
For the upcoming year, she hopes to continue serving as Vice Chair, and pass along her Trailblazer Awards Series and PDAC event organisation knowledge on to new board members in order to focus more of her time on the sponsorship effort.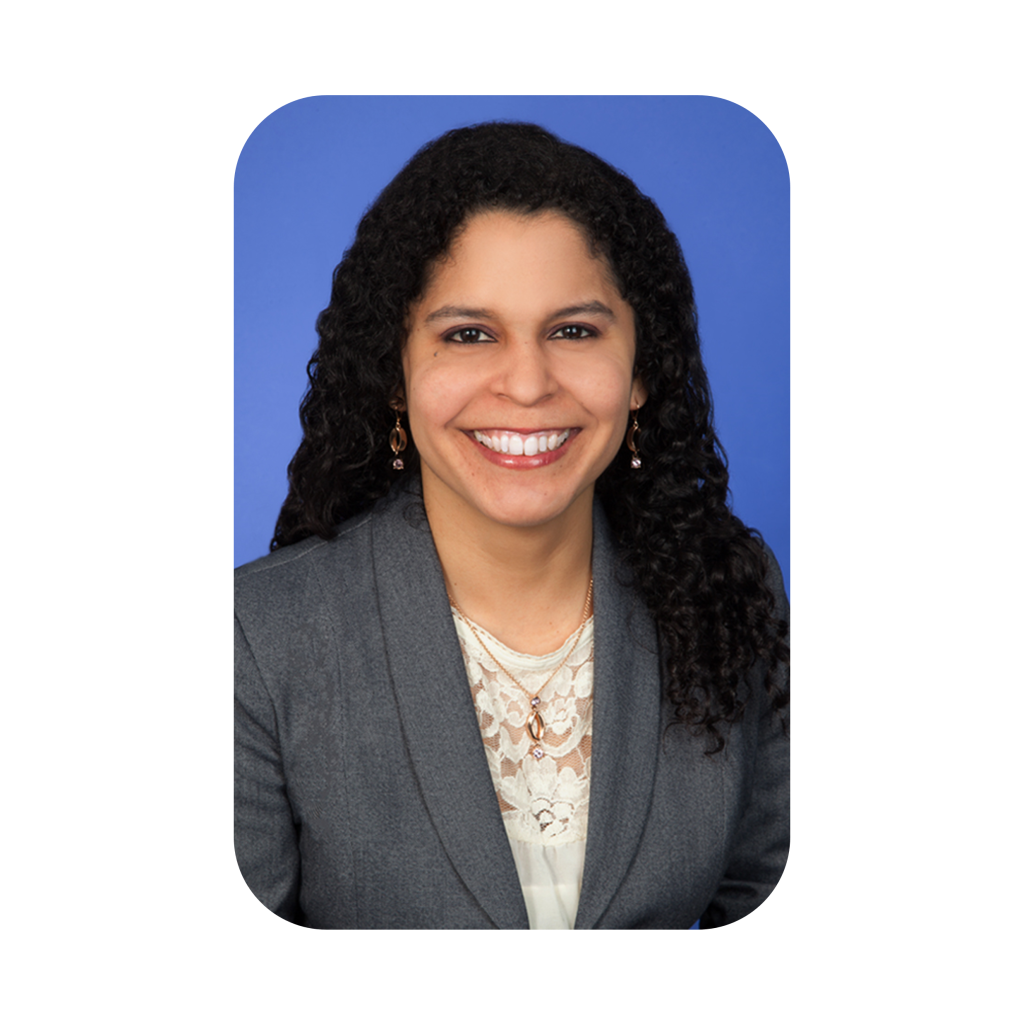 Valeria Cardozo Noriega
Treasurer, elected April 20, 2022
Description:
Valeria Cardozo is a Senior Manager in the audit practice of KPMG Canada's Energy and Natural Resources. Valeria has over 15 years' experience providing audit, risk, and control services to large and medium sized corporations over a wide variety of industries including mining. Her experience includes conducting business in Latin America, Peru for over 10 years with an additional 2 years in the United Kingdom.
Valeria is currently involved in internal activities at KPMG to support inclusion, diversity, and equity. In her role as president of Ibero-America Network (Hispanic people network for the past 5 years), she develops, promotes, and executes community/business related initiatives focused on Latin America in the Greater Toronto Area.
In addition, Valeria has been involved in leading the first external mentorship program for senior female managers for the mining industry launched in 2021.
Other volunteering activities within the Hispanic community includes her involvement as a member of the board of Directors in the Peruvian Canadian Chamber of Commerce in Toronto.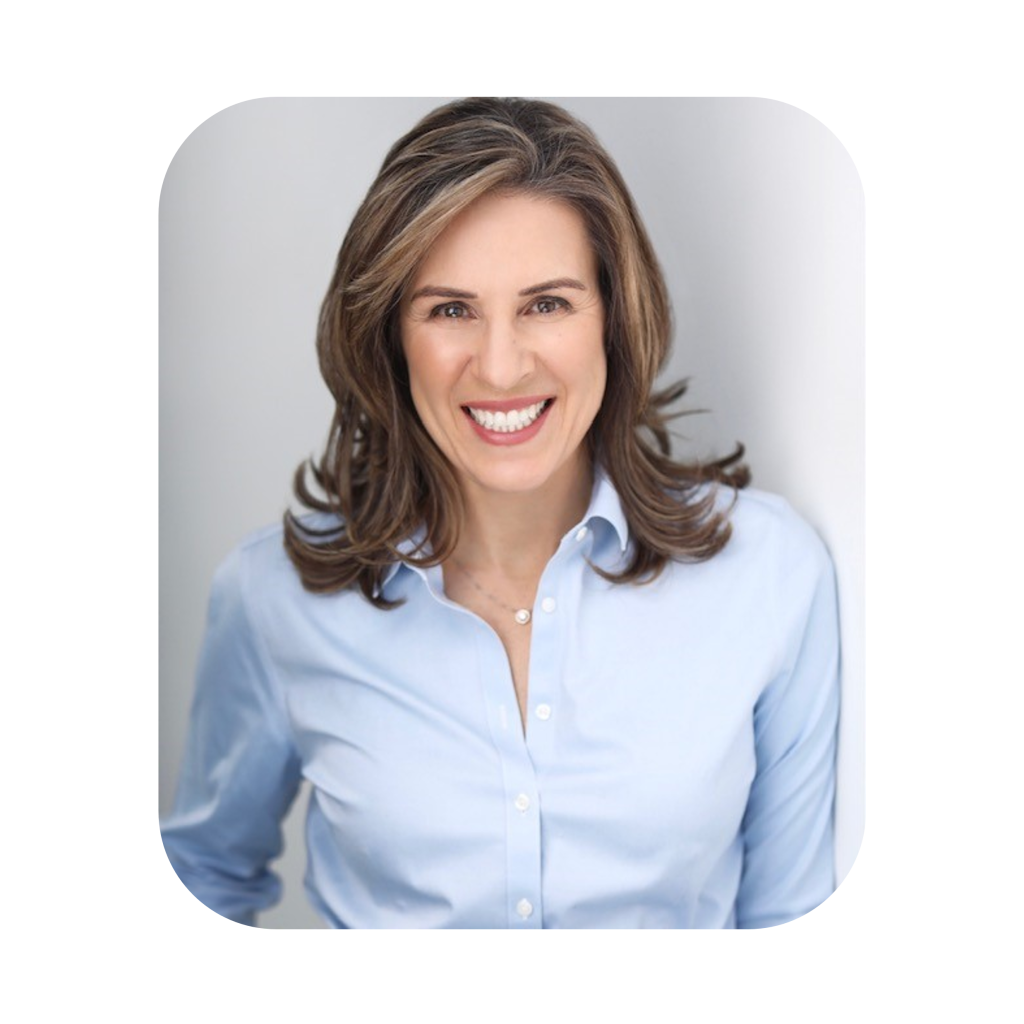 Sheila Colman
Treasurer, elected April 20, 2022
Description:
Sheila is the Vice President, Legal and Corporate Secretary of Lundin Gold Inc., owner of the Fruta del Norte gold mine in Ecuador. Sheila has executive oversight responsibilities for legal, governance and compliance matters for the Company. Before joining Lundin Gold in 2015, Sheila served as Vice President and Corporate Secretary of Denison Mines Corp., a uranium mining company, and Corporate Secretary and counsel to Uranium Participation Corporation. Sheila has almost 20 years of experience working with public companies and boards of directors in the mining sector at various stages of development and in different jurisdictions. She has extensive experience in board governance matters and risk oversight and leads on aspects of ESG at Lundin Gold. She is co-leading Lundin Gold's DE&I work, including the alignment of the Company's practices with the UN's Women's Empowerment Principles (WEPs) and is also co-leading on Lundin Gold's climate action, including the adoption of TCFD. Sheila is a member of both the British Columbia and Ontario Bars and has a Global Competent Boards designation (GCB.D) from Competent Boards.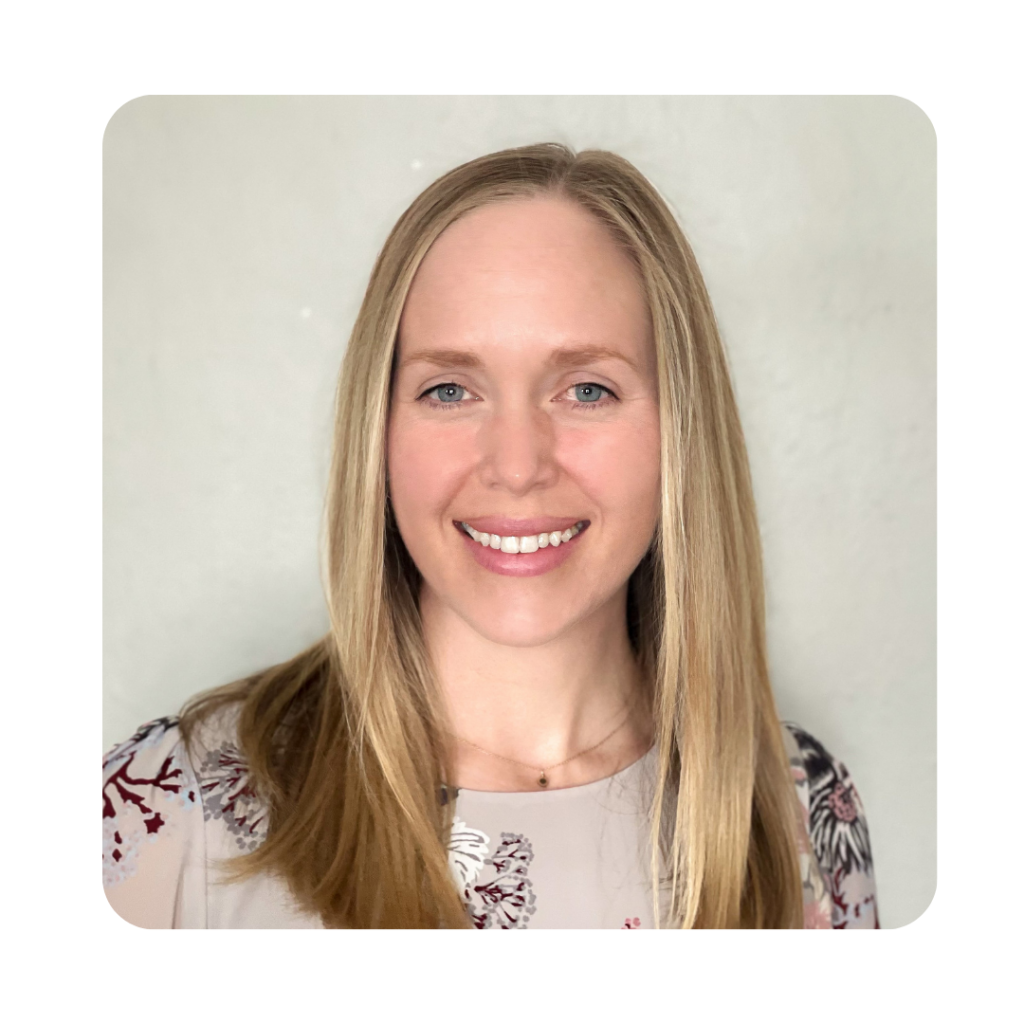 Kassandra Del Greco
Elected May 1, 2021
Description:
Ms. Del Greco is an Associate at Resource Capital Funds, working for the Opportunities Fund. Kassandra began her career as a field-based exploration geologist in Quebec, working for companies such as Goldcorp and Eastmain Resources, before relocating to Denver to begin a career in private equity. Kassandra is a registered professional geologist in the province of Quebec, holds a Master of Science degree from the University of Victoria with a specialization in tectonics and structural geology, and holds a Bachelor of Science degree from McGill University in Earth and Planetary Science. In addition, she is a member of the Women in Mining U.S.A. Denver chapter, the Prospectors and Developers Association of Canada, the Association of Mineral Exploration of British-Columbia, and Toastmasters USA. Within the mining industry, Kassandra is passionate about the promotion of diversity and inclusion, mentorship for early career professionals and students, and ESG. She is a mentor for the Young Mining Professionals mentorship program and works within Resource Capital Funds as a champion for diversity and inclusion.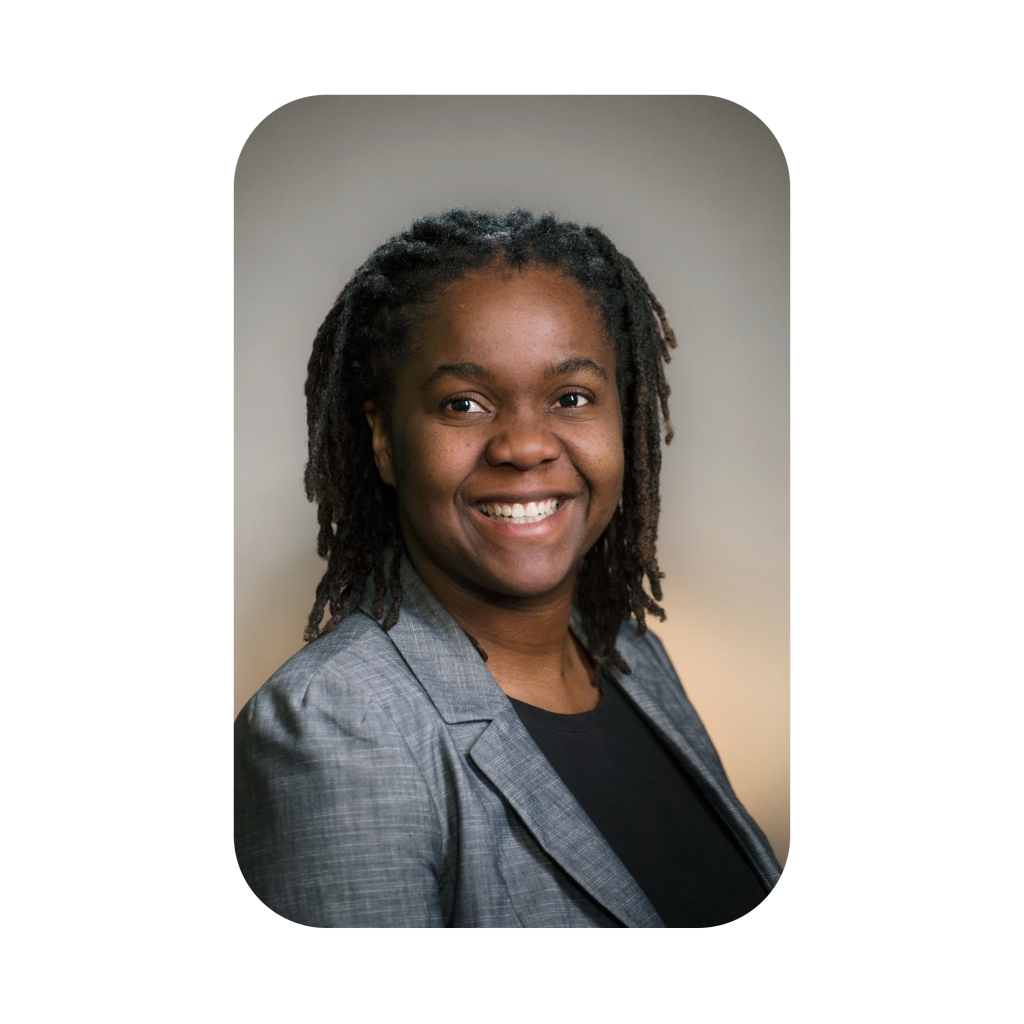 Sekai Musoki
Elected April 20, 2022
Description:
Sekai is a Civil Engineer and Women in Mining Canada Research Lead dedicated to advancing diversity, equity, and inclusion in the mining industry. Currently a part of the Field Engineering Team for the Jansen Mine Site in Saskatchewan, she is working closely with BHP to achieve the company's construction digital strategy. Outside of her responsibilities at BHP, Sekai also heads a research working group with the goal of improving the availability of quality research in the field of diversity, equity, and inclusion in mining. Her team is enthusiastic about awarding the first WIMC grants for graduate students this year and is committed to establishing WIMC as a significant contributor to this area of research.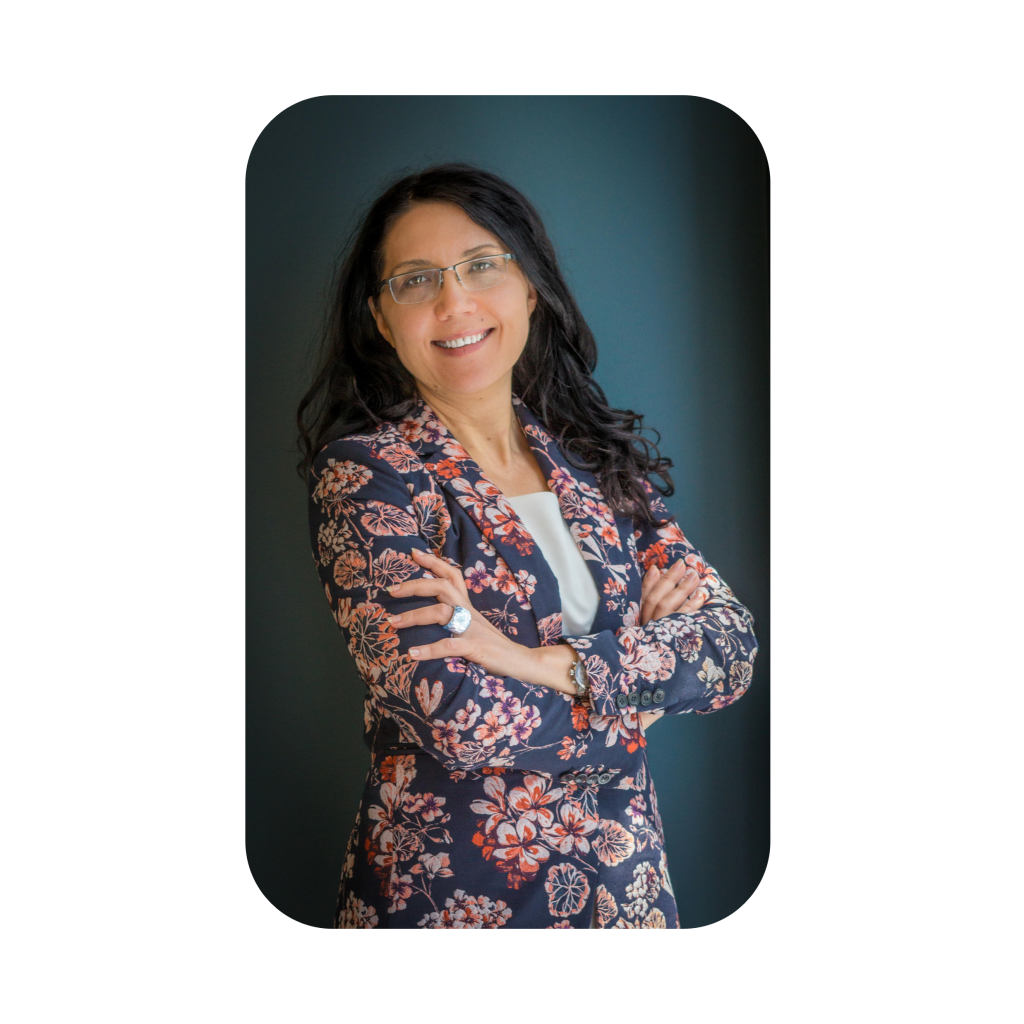 Alina Antonie
Elected April 20, 2022
Description:
Alina has extensive governance and compliance experience in the mining industry. Alina has professional competency in Board Leadership, Corporate Governance, Strategy, Audit and Enterprise Risk Management, both as Chair of the Finance Committee and Board Member of a not-for-profit organization based in Toronto, and also from extensive interactions with Boards in the private sector.
Alina was fortunate to meet some exceptional women who have had a significant impact on her professional and personal growth. Also, she had the unique opportunity to travel to the sites and meet teams with diverse professional and cultural backgrounds. And, although in many places the representation of women is low, the constant feedback is that women are instrumental in enhancing the safety culture, identifying ways to improve the wellbeing of the team, and driving positive results.
Alina is passionate about community development and mentoring, and a strong supporter of hands-on volunteering. Alina will be honoured to give back and help other women succeed in the industry as part of WiM Canada.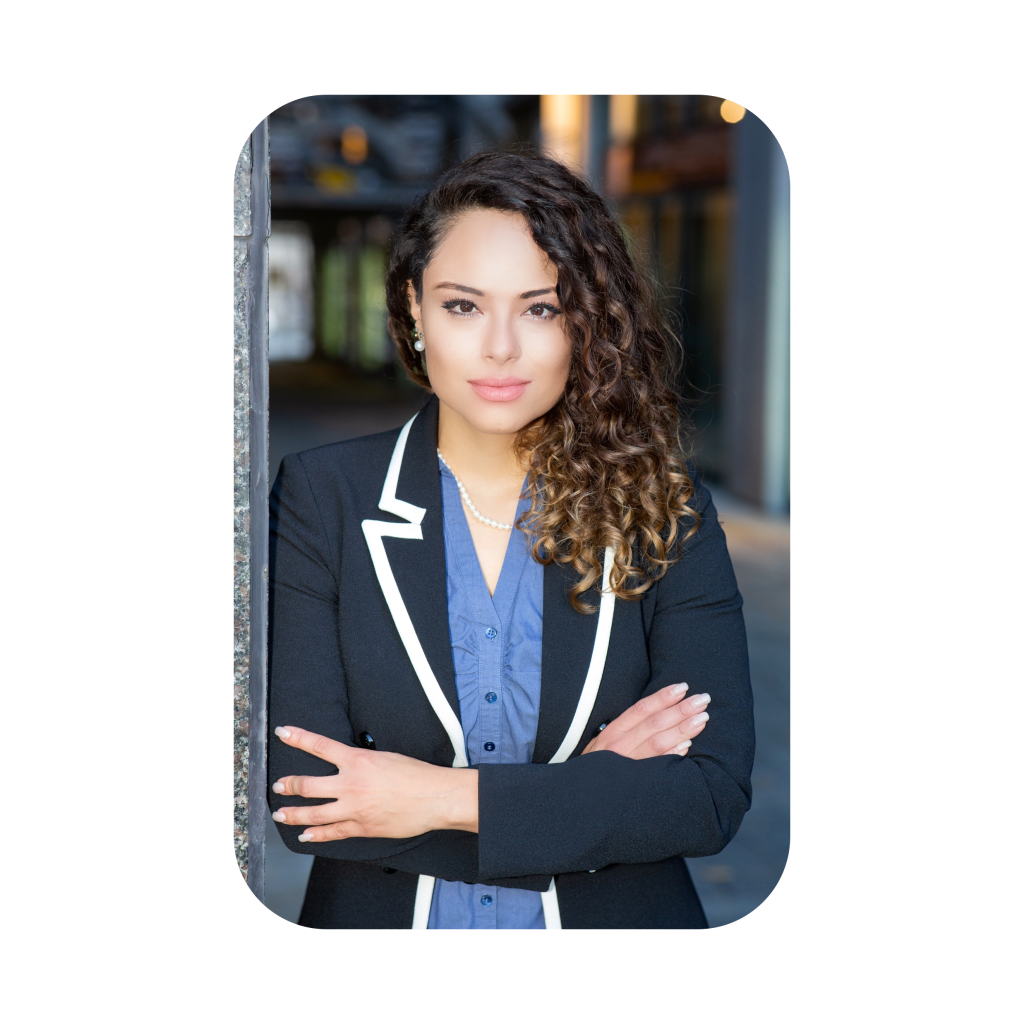 Maria Vallejo Garcia
Elected April 20, 2022
Description:
Maria is an experienced business professional with a background in mining engineering with a focus on novel techniques for financial valuation, and problem-solving strategies for complex mining projects. With more than 13 years of experience, she has worked with large-cap mining companies as well as prestigious equity firms and consulting companies. Her global knowledge spans mining ventures at all stages of development and across a variety of commodities.
She holds a Bachelor's degree in Mining and Metallurgy Engineering from Universidad Nacional de Colombia, a Master's degree in Stochastic Mine Planning from McGill University, and a number of certifications and post-graduate diplomas. Maria is a firm believer in the importance of the economic empowerment that education and job opportunities can bring to women in STEM. Her own story of success and empowerment is her motivation to keep working for women's rights, opportunities, participation, and retention in the mining industry. Maria is an advocate for mental health programs, reflecting her personal commitment to the importance of recognizing mental health as a pillar for the success of women in the workplace. In addition, Maria is an executive member of Hispano Mine and a professional mentor for CIM.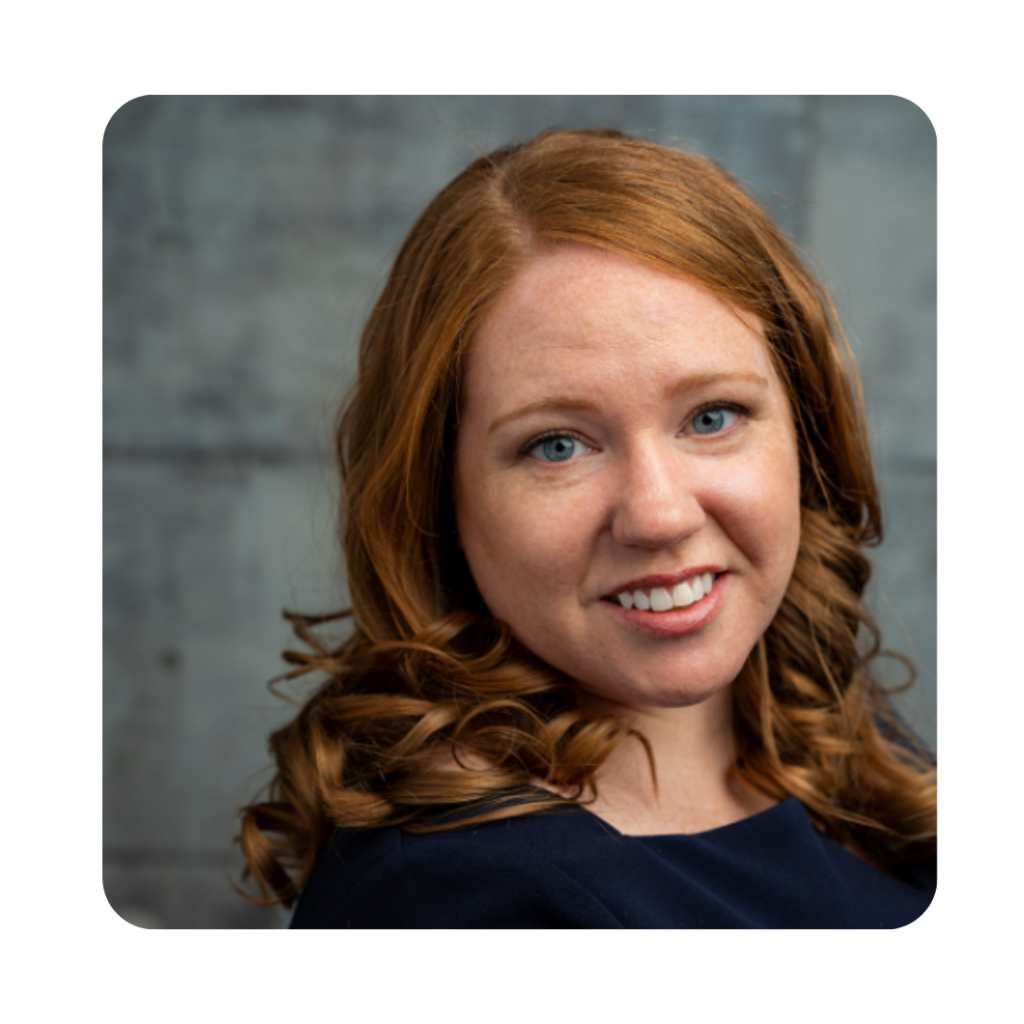 Jennifer Cameron
Elected April 20, 2022
Description:
Jennifer Cameron is the Director, Investor Relations at Dundee Precious Metals, a Canadian-based mid-tier gold producer. Jennifer has over 16 years of experience as an investor relations professional with publicly-listed mining companies. Prior to joining Dundee Precious Metals, she spent 15 years with Kinross Gold Corporation in progressively senior investor relations positions, and has extensive experience providing investor relations support during a significant number of M&A transactions, equity and debt financings and leading various communications initiatives. Jennifer previously served as a volunteer with Women in Mining Canada's Communications committee prior to joining the Board in May 2021.